WHY SKP RUBBER PICKING FINGERS?
– Designed and formulated in Thailand – the world's no. 1 processed chicken exporter. The Top 3 major processors are using SKP rubber picking fingers to achieve highest efficiency and productivity.
– Since 1991, rubber formulations have been SKP core competency. With our expertise of operating a Vertically Integrated
      Manufacturing System including in-house raw material processing, tool design/making and finally in-house molding. 
– We offer our World-Wide customers more than thousands of innovative rubber products.
– Our designs are the result of in-house application testing and repeating on-site trials.
– Most cost efficient and material reliability: Natural Rubber (NR) from no.1 exporter's home country
– SKP is aware of the fact that the chicken defeathering process is a combination of art and engineering. We are offering
– World-Class material with highest sustainability to fulfill the needs and expectations of our customers World-Wide.
1. Long duration more than 7 days
2. Efficency defeathering more than 95%
3. FDA Pass
Product  Description
1. Not easy to tear and broken
2. Good abration resistance
3. Excellent for defeathering process
4. Don't discoloration and effect to the chicken skin
5. Long Duration Picker
6. Use for conveyer machine
SKP Rubber Picking Finger : D-Series
ยางถอนขนไก่แบบถังปั่น D-Series
สำหรับเครื่องแบบถังปั่น
ยืดหยุ่นสูง ไม่ทำลายผิวของไก่
ราคาคุ้มค่า อายุยาวนานกว่า
ความแข็งเลือกได้ 40 – 80 A
For Drum defeathering machine
Highr Flesibility
Economical
Everydays operation
SKP Rubber Picking Finger : V-Series
ยางถอนขนไก่สำหรับเครื่องแบบสายพาน
สำหรับเครื่องแบบสายพาน
ยืดหยุ่นสูง ไม่ทำลายผิวของไก่
ราคาคุ้มค่า อายุยาวนานกว่า
ความแข็งเลือกได้ 40 – 80 A
For Conveyer defeathering machine
Highr Flesibility
Economical
Everydays operation
SKP Rubber Picking Finger : S-Series
ยางถอนขนไก่สำหรับเครื่องแบบสายพาน
สำหรับเครื่องแบบสายพาน
ยืดหยุ่นสูง ไม่ทำลายผิวของไก่
ราคาคุ้มค่า อายุยาวนานกว่า
ความแข็งเลือกได้ 40 – 80 A
For Conveyer defeathering machine
Highr Flesibility
Economical
Everydays operation
World-class Quality system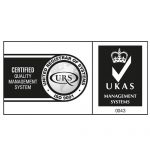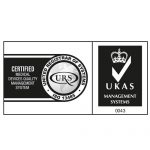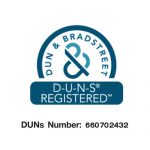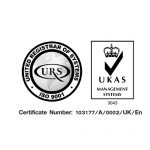 S.K. Polymer Co.,Ltd.
166 Soi Thiantalay 20, Bangkhunthian-Chytalay Road,
Samaedum, Bangkhunthian, Bangkok 10150. Thailand